Fred Rowe:
Sierra Bright Dot Fishing
https://www.sierrabrightdot.com/
Welcome to Sierra Bright Dot Fly Fishing Specialist
We are the oldest fly-fishing guide service in the Eastern Sierra. A day on the water is an opportunity to learn the secrets of years of Eastern Sierra fly fishing experience. Catching a fish is important, but learning the proper techniques of fly fishing will lead to a lifetime of fly-fishing proficiency. I look forward to showing you the fly-fishing potential of the Eastern Sierra.
Tight Lines … Fred A. Rowe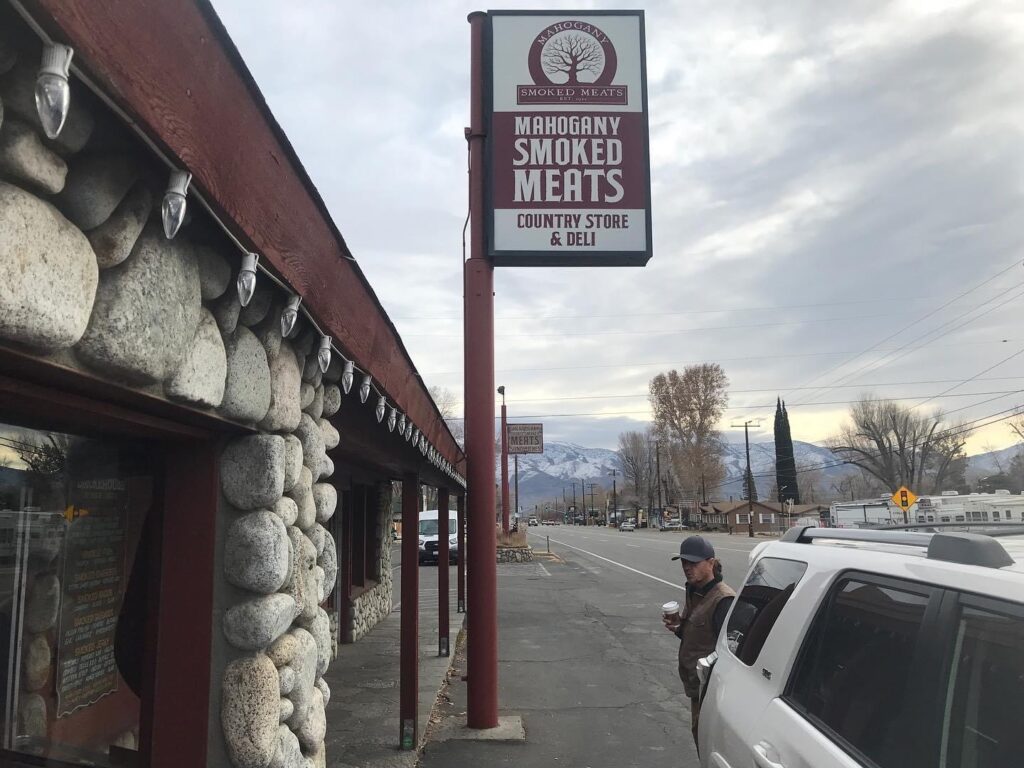 Golden Trout Wilderness Pack Trains – Steve Day/Owner – Chuck Stokke/Guide
Let our wranglers take you and your family or friends on a pack trip far into the Golden Trout Wilderness. This legendary trout fishing region is among the best in the Western U.S. The river and countless backcountry lakes are teeming with Rainbow Trout, native Golden Trout and Brook Trout. We offer half-day and day rides, spot trips, full-service pack trips, hunting trips and lodging. Enjoy breathtaking scenery, pristine water, excellent meals and the solitude of the western Sierra's.
https://goldentroutpacktrains.com/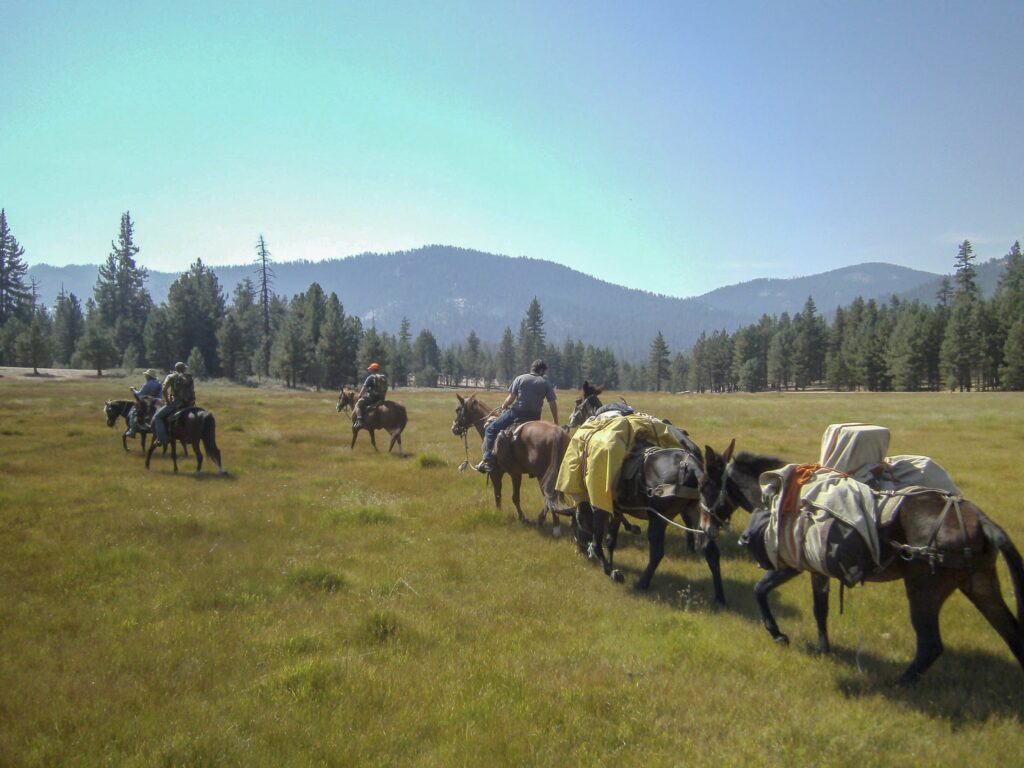 Jarett Coons:
Sierra Mountain Trout Guide Service, Big Pine, California
Jarett is a year-round, licensed fly-fishing guide, born and raised in Bishop Ca. He teaches anglers of all ages and abilities how to pursue Trout, Bass, Carp and Sunfish on the fly. He also offers fly tying and casting lessons in person, or via Zoom Meeting. Clinics and presentations are also available for large groups or fishing clubs. With decades of experience in the Eastern Sierra, no one even come close! I believe that flyfishing is for everyone! Let me show you my home waters!!
Telephone: (760) 920-0659
Email: [email protected]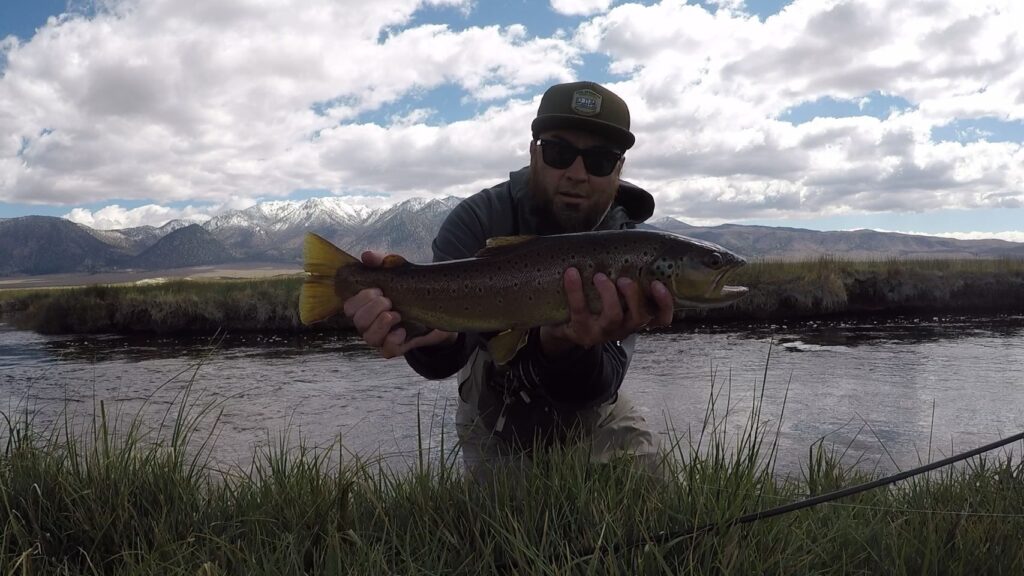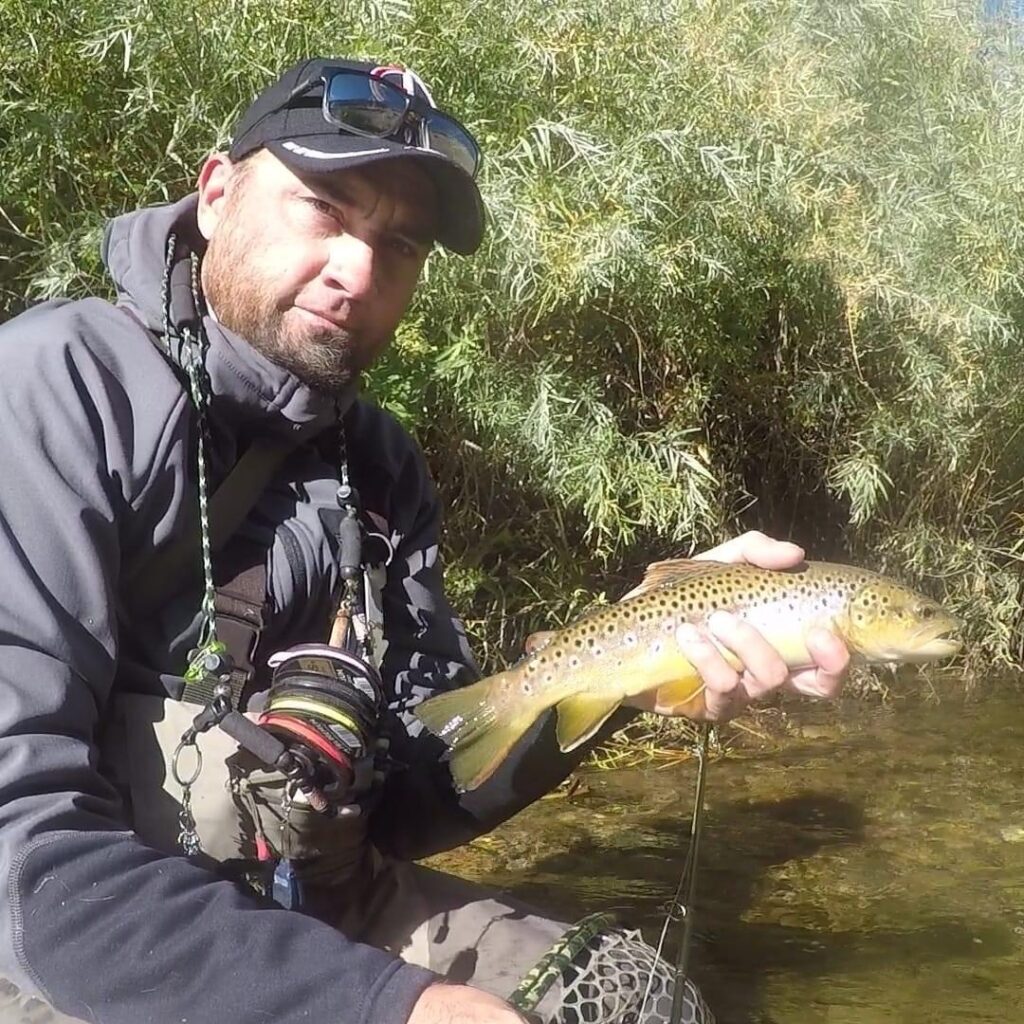 Pat Jaeger – Eastern Sierra Guide Service, Bishop, Ca
My objective as a guide is to understand the craft in such detail that I can simplify the essential fundamentals of the sport. And streamline the learning curve to give the average angler the freedom of fishing on his or her own. I can also break down the technical aspects of the sport and offer the more advanced anglers a new arrow for their quiver. I enjoy a little sweat on my brow getting off the beaten path. I strive for that look in a client's eye when I hit the bull's eye by matching the vision of the perfect fishing location or when the client learns a new method of tricking elusive trout.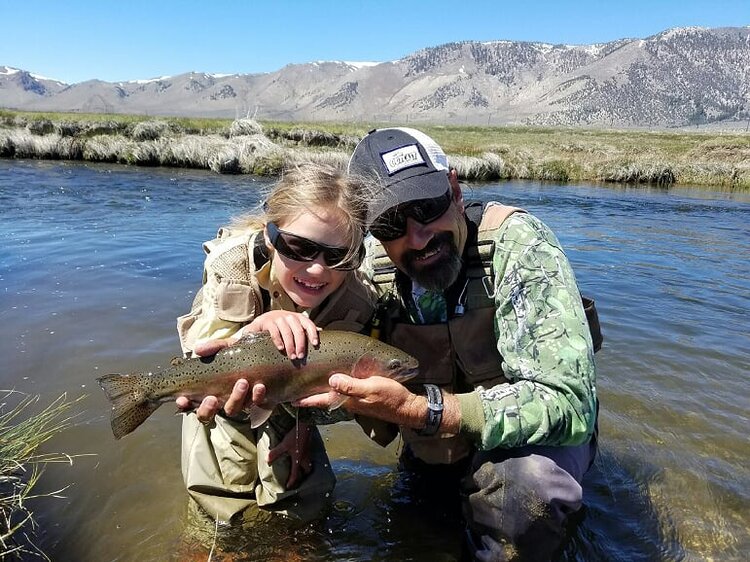 David D'Beaupre:
Guide/Instructor grew up in Western Montana and began exclusively fly fishing at the age of 7. At the age of twelve he won the National Junior Fly Casting Championship in West Yellowstone, MT. Nine years later at the age of 21 David also obtained a FFF certified casting instructor.
David is known for his infectious enthusiasm and positive and patient nature that keeps clients coming back for more time after time. A dedicated fly fisher of 23 years, David has spent the last four years of his 14-year guiding career guiding the year-round trout waters of the Sierra Nevada.
Website: http://www.sierratroutmagnet.com
Email: [email protected]
Sierra Trout Magnet Fly Shop – Across the Street from Mahogany Smoked Meets
In Bishop – 760-873-0010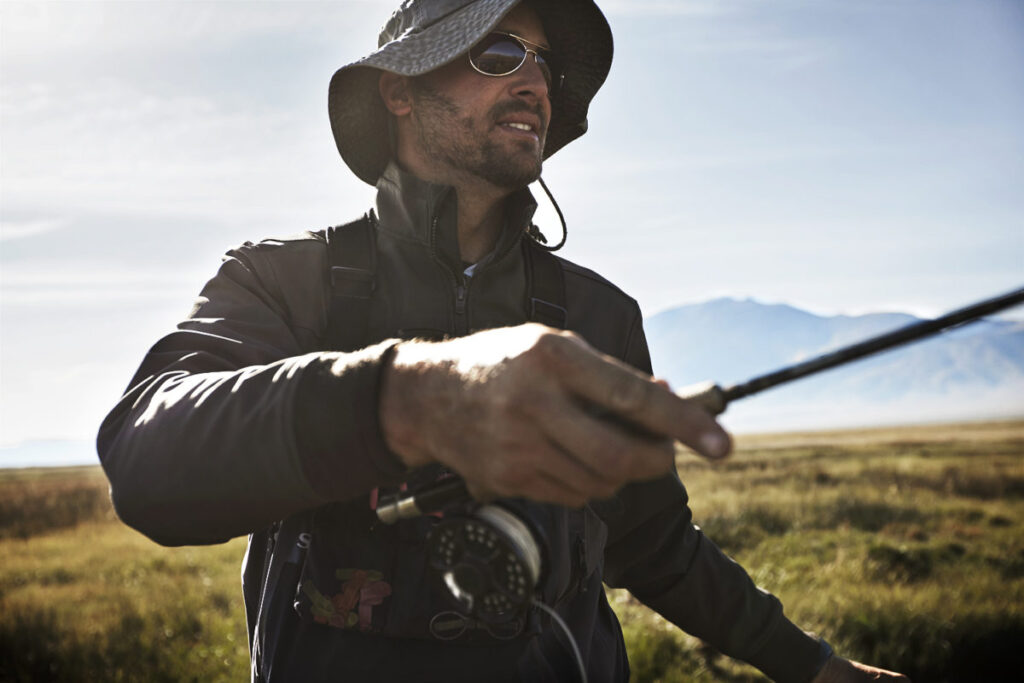 Glenn Ueda: So Cal Fishing Guide Service
So Cal Flats Fishing – Glenn started surfing fishing at a very early age under the watch of his father. Many years later he read an article on fly fishing in Sports Afield and soon after developed an intense passion for fly fishing. Glenn has fished domestic and international destinations that include Brazil, Belize, the Bahamas, Christmas Island, Florida, Louisiana, Hawaii, Montana, Idaho and of course the waters of California. Today, Glenn spends 200 days on the water, and has caught over 108 species of fish. In 2017 he began his guide service 'So Cal Flats Fishing Guide Service'. Glenn enjoys teaching and giving seminars on the art of fly fishing in the surf. Glenn provides guide services, lectures, seminars and fly tying. Glenns contact information is listed below:
Phone: (951) 203-1405
Email: [email protected];